Deep Democracy: Facilitating individual and group transformation

We would like to invite you to our Deep Democracy Workshop in Brussels, from May 14th-15th 2018.
The intention of the workshop is to expand the awareness and the range of concepts and tools that facilitators can bring to their practice with groups. These concepts and tools will be particularly useful for facilitating diverse and divergent groups.
A secondary intention is to create space for deep democracy conversations about migration to Europe. In order to make the experience richer, we invite a cross-section of people who have different perceptions and experiences of diversity and integration in Europe and Brussels.
Outcomes of the Workshop
Participants will:
Develop a basic understanding of the key Deep Democracy concept. Deep Democracy is a core practice within the "Process Work" approach pioneered by Arny Mindell;
Cultivate personal mastery in understanding their position as a facilitator or group member and how to use these consciously;
Apply some of the key Process Work concepts; side taking, role switching and field awareness that are critical to Deep Democracy; and
Apply the learning to key diversity issues raised by workshop participants
We have the pleasure to invite two very seasoned trainers and facilitators, Zed Xaba and Rebecca Freeth. Both have learned much of what they know about Deep Democracy through sitting in the fire of groups in South Africa and in various diverse situations around the globe.
What is Deep Democracy ?
Deep democracy is different from commonly held views of democracy.
It means going beyond majority rule and representative democracy and honouring all parts of the field – giving voice to the devalued, the disenfranchised, minorities of all kinds – to all of nature and all its forms.
We listen not only to the voices of other people whose opinions we do not often hear, but to our own inner voices that are unfamiliar or that we fear and reject.
Deep democracy recognises the equal importance of issues and concerns that are agreed and verifiable, such as facts, issues, problems, people (consensus reality); as subjective experience and feelings, such as dream figures, roles, atmospheres, ghost roles, and polarisation in groups, etc (non-consensus-reality ) and the common ground that connects everyone (the essence).
Deep democracy is a respect and love for nature in the deepest sense. This means that in our inner work, relationship work and group work we recognise the importance of representing the unconscious parts (double signals) in order to make the situation whole.
Deep democracy is invaluable in sustainable collaborative decision making and conflict resolution within groups with a wide diversity of opinions and beliefs.
For whom
We are inviting a diverse audience of both facilitators and consultants as well as refugees, policy makers and people representing immigrants, people finding the immigration topic difficult in order to see whether we can make headway in creating one common story across the various truths using the Deep Democracy tools.
This course will deepen the personal, interpersonal and group facilitation skills of coaches, consultants, policymakers, people affected by migration, and all persons involved in bringing together groups with contradicting objectives.
You may already have followed deep democracy courses and wish to refresh your knowledge and see it applied, or you may never have heard of it before and seek to deepen your interpersonal skills to work with groups with a wide diversity of opinions and beliefs.
About the facilitators
We have the pleasure to invite two very seasoned deep democracy trainers. They are not only trainers but apply the process in their daily work in complex contexts and situations. We are convinced that bringing these two women to Brussels with their expertise is a unique occasion to live an exceptional experience and deepen your skills to work with groups. We hope also that we can make some headway in the complex matter of integration and migration given the audience and the facilitators we bring together.
Zed Xaba, lead facilitator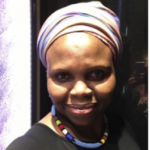 NtombiZandile (Zed) Xaba founded Ndiza Le Training and Development Consultancy in 2001; a consultancy which has dedicated it's time to Diversity Work. Since then, Zed has been involved in training and facilitating Diversity and Inclusion work across different fields and sectors and has therefore amassed vast knowledge and experience in diversity and inclusion work. Zed completed her Masters in Conflict Facilitation and Organizational Change in 2011 and uses the understanding of Process Work in designing and facilitating group processes. She has participated in a number of World Work seminars both in South Africa and at different World Work seminars in different parts of the world.
Rebecca Freeth, co-facilitator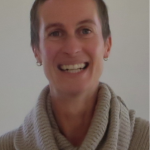 Rebecca is a facilitator and researcher.  She is currently doing her PhD in Germany on dynamics of interdisciplinary team research in the field of sustainability. Rebecca has long been fascinated by what happens in groups at both a conscious and unconscious level.  She pays particular attention to power and the dynamics of change.  Process Work has been a particularly instructive source of understanding about these patterns in groups.  Over the last decade, Rebecca's practice has been deepened by principles of deep democracy.   The necessity to keep listening to all the voices has enriched her long-term work with Reos Partners on the future of food and land reform in South Africa.  Her Master's thesis entitled "Just facilitation:  Facilitating sustainable social change in contexts of injustice" grew out of a two-year Process Work group experience in which these principles were deeply put to the test.
About the sponsors
Visual Hub

The Visual Hub is a place where ideas flourish, people connect and co-create. Gather in a modern, sustainable, sun-lit space with the flexibility to fit your way of working. Be ready to go with on-site supplies, a coffee bar, and meters of wall space to work out your ideas. Reach your goals with a professional facilitator to help guide your meeting to its most productive. At the Visual Hub, everything is here. Customize your experience to be just what you need it to be.
Reinventing Brussels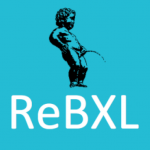 Brussels is a melting pot, is full of contrasts, has gone through a lot of history, is fully modern. Brussels is also the second most cosmopolitan city in the world with more than 100 languages spoken by its inhabitants. « Reinventing Brussels » aims at informing and connecting people and to initiate & nurture communities that create a welcoming & sustainable city with deep human values.
Subscription modalities
Price :
Facilitators/Coaches/Consultants, who would like to join the training to improve their facilitation skills: 850€ excl VAT with invoice
(765€ for early booking)
Special, who are activily involved in the topic of migration: 195€ incl VAT without invoice
(175€ for early booking)
Early booker discount of 10% until 2nd April. If you would like the process to be enriched by the presence of someone who would not be able to afford to attend, please consider gifting an additional amount to support their attendance. Be quick as we limit the seats to 40 max in order to stimulate exchange with a diverse audience.
Registration